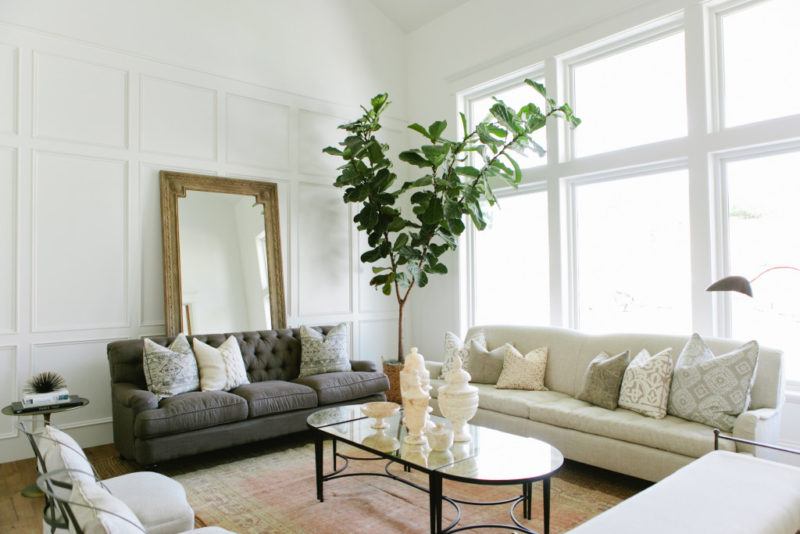 So you know how Chris Harrison always says "this is the most dramatic season ever in Bachelor history" and you laugh because….well, if you watch trash TV like I do, you know every season is basically more of the same thing.  But this home tour REALLY IS one of the most dramatic I've ever come across. It's a beautiful mix of modern with a splash of farmhouse and a huge helping of love. The interior is meticulously designed by House of Jade Interiors (one of my favorites!!!) for a lovely family of eight. Come on in! I know you'll love it as much as I do. In fact, you've probably seen it all over Pinterest so here it is in one tour! Yay!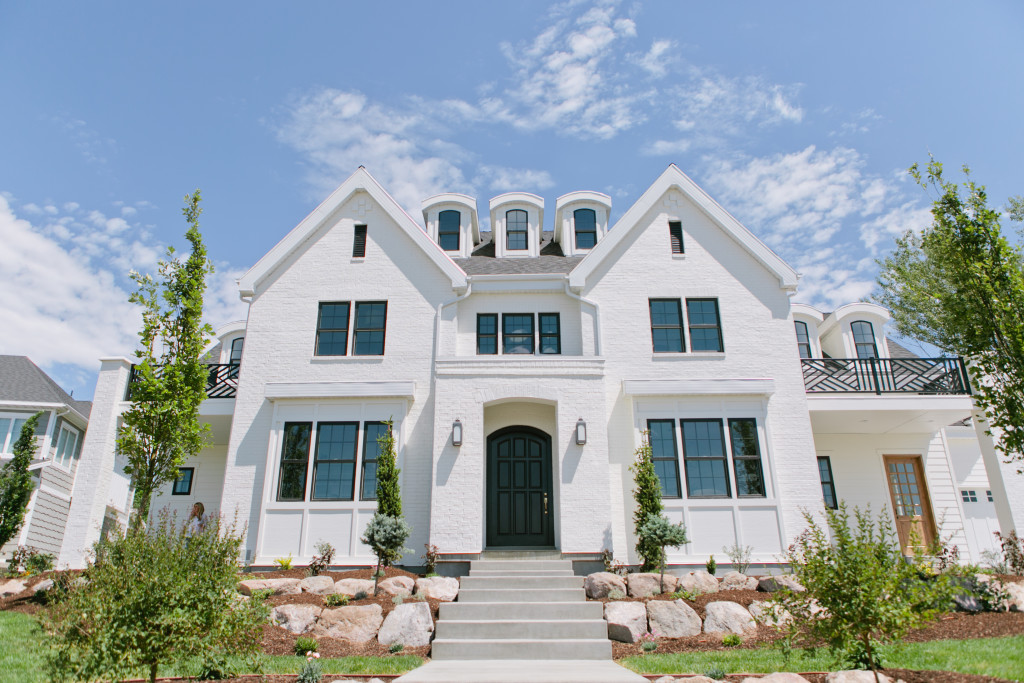 White brick, wood accents,  black doors and windows make this home a classic favorite  while the symmetry of the exterior creates a feeling of comfort.  I love to share homes here not so we can dream about living somewhere different, but so we can take little tidbits of inspiration and incorporate it into our own space.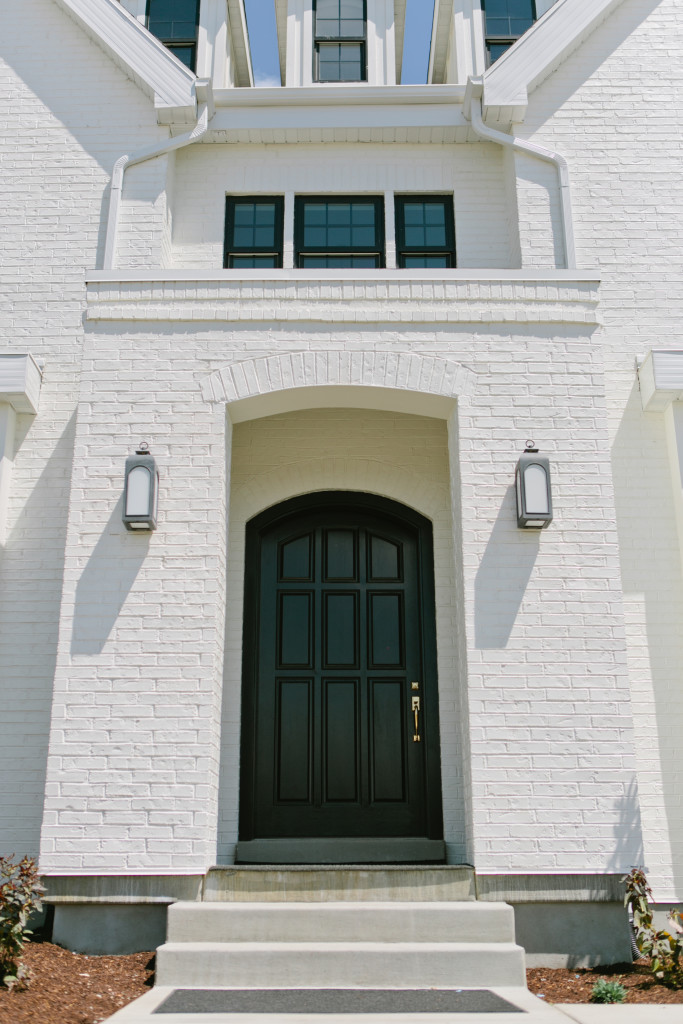 Crisp white brick makes the striking black door pop! I love all the little details like the sconces flanking the front door and the soft arch above the door and  exterior entry.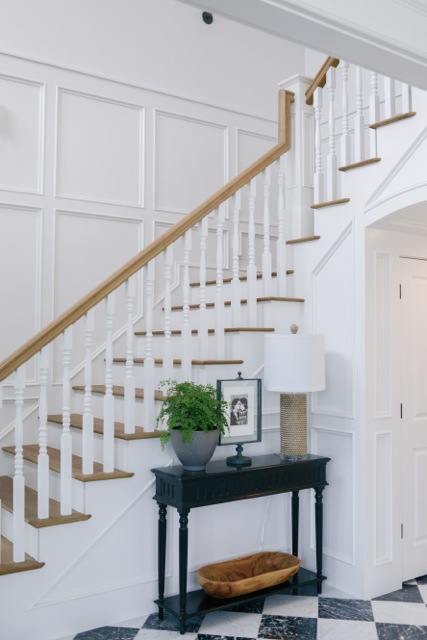 White trim work with wood railing and risers make quite an entrance!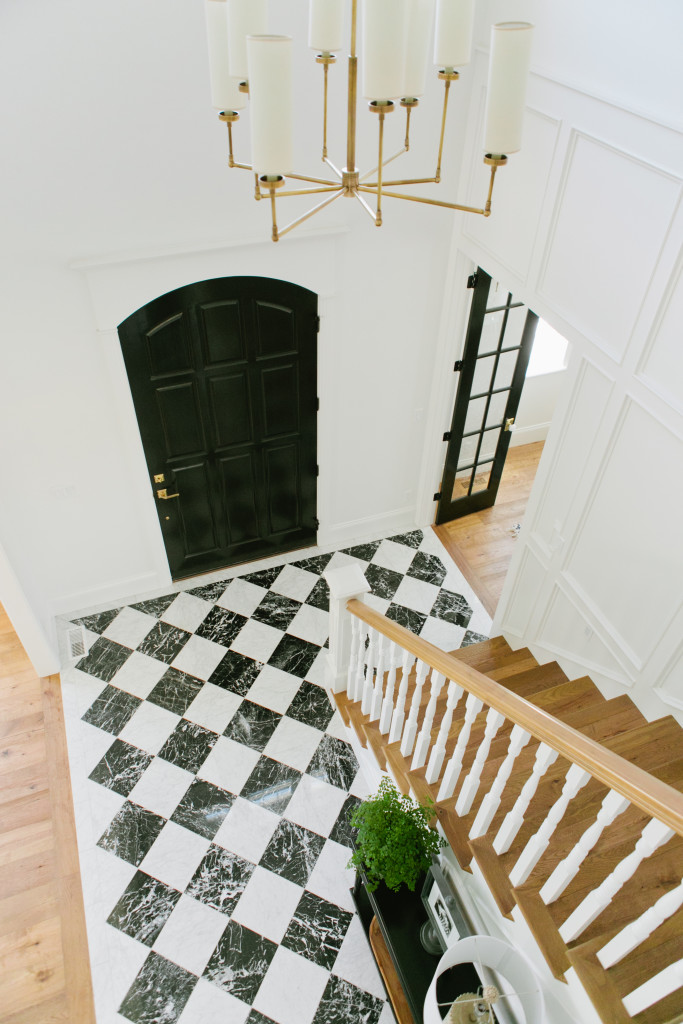 I stumbled into Melinda Hawkes when she shared the Romans 12 : 12 wood sign I lettered for House of Belonging on Instagram. What stopped me in my tracks was an image of her entry using these diamond patterned tile greeting you with classic confidence. It's just a taste of what's to come for the rest of the home!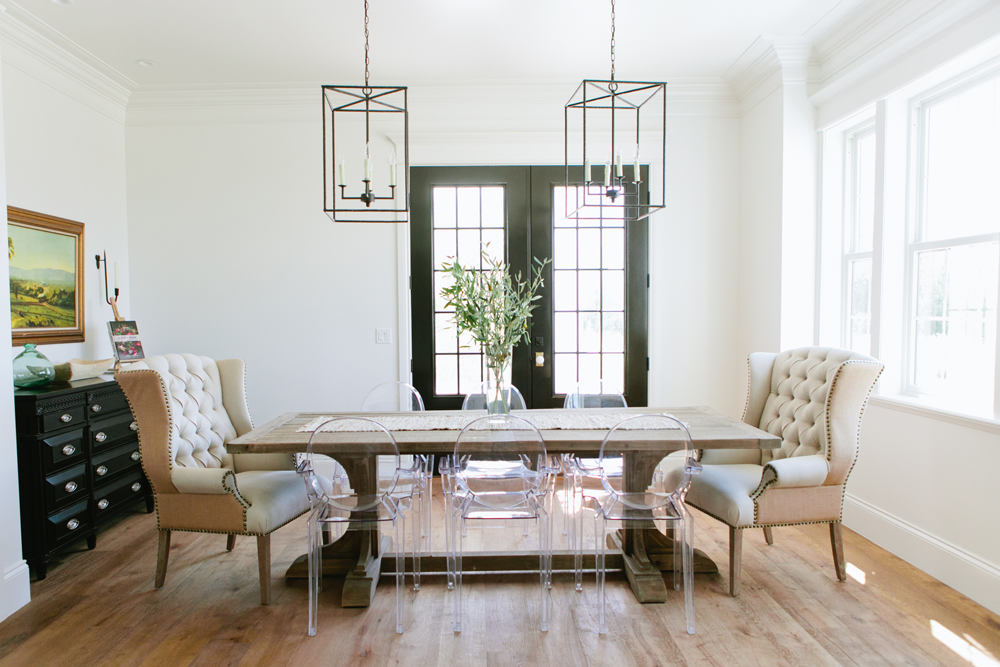 Dramatic high ceilings paired with striking black doors and simple pendant lanterns make this dining room super functional with a touch of elegance. The ghost chairs add a modern touch without taking up a lot of space visually. Though often lacking in newer homes, Melinda really wanted a formal dining space for when family gathers.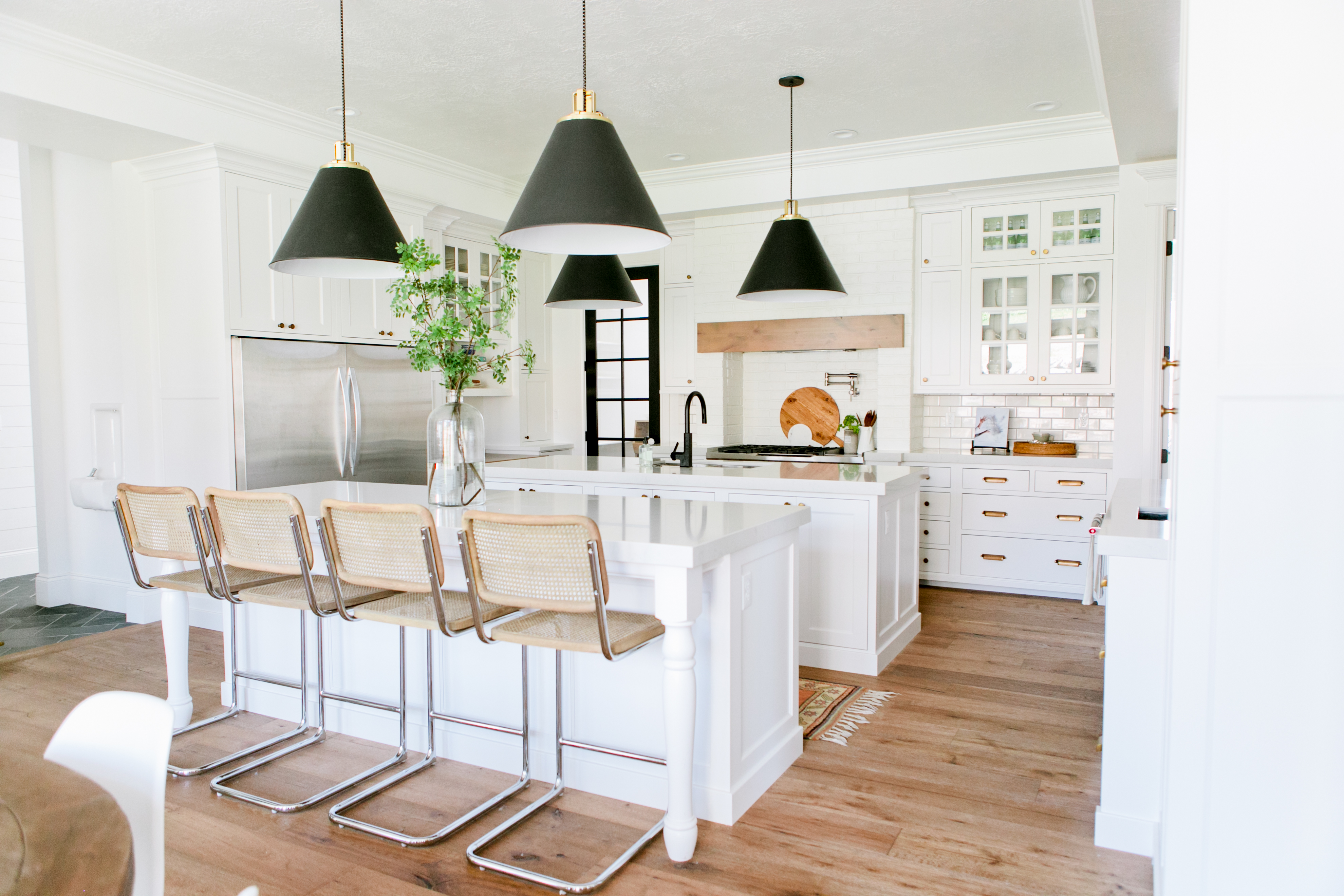 Hello gorgeous kitchen!! Islands are a modern day staple in kitchens so adding a second just makes sense, especially for a large family. Melinda spends a lot of time in the kitchen and wanted it to function well for a large family. She wanted two islands so the kids have plenty of room to do homework and she has an island to prepare dinner.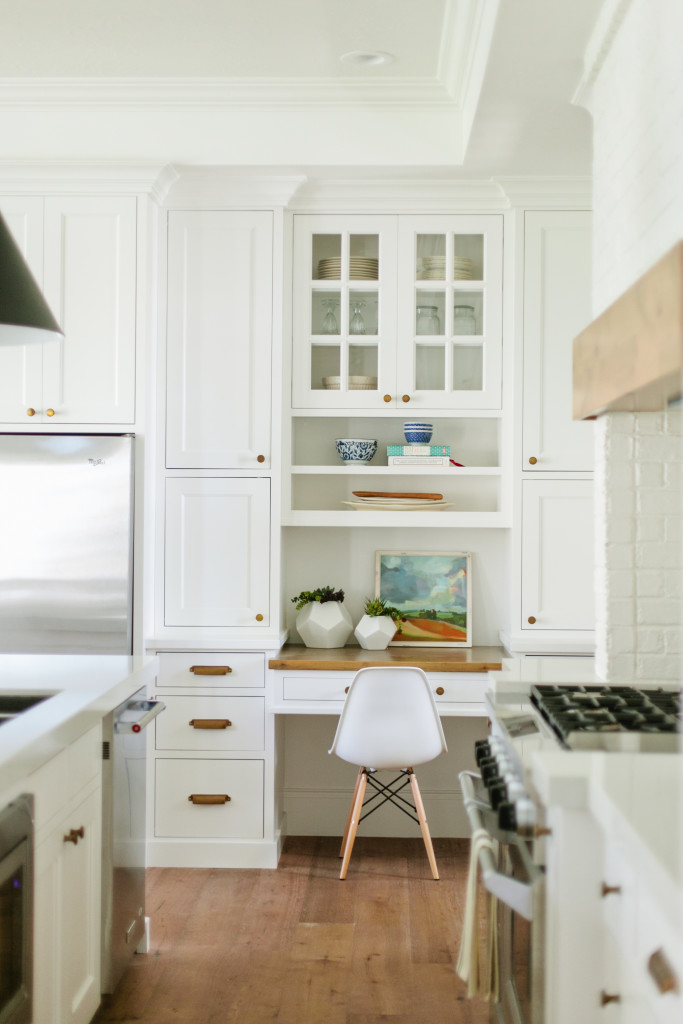 And how about this command center right in the heart of the home? I think I'd be super organized if I had this in our home. Probably not but it's a good excuse, right? ;)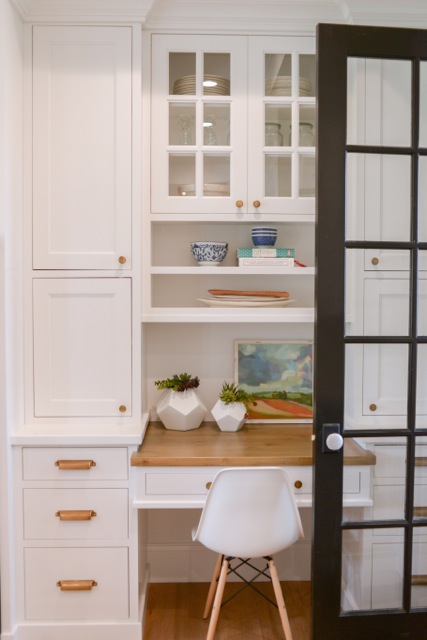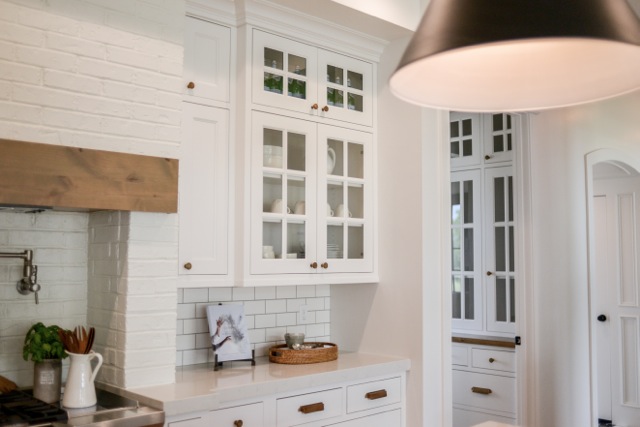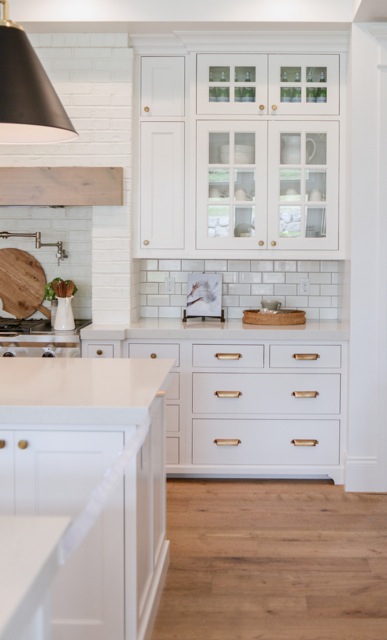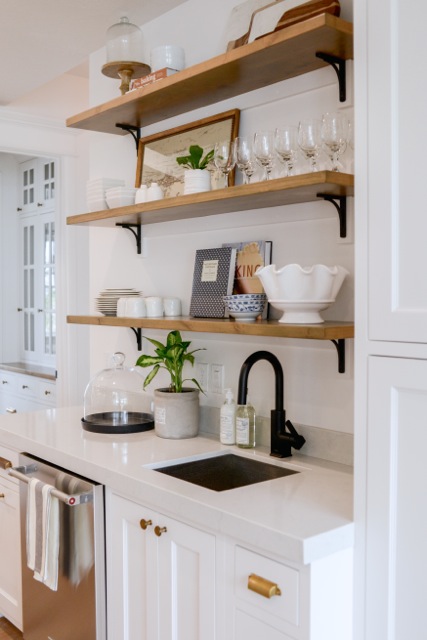 This cute little corner of open shelving offers a casual vibe to the kitchen. Melinda wanted this area for the kids to bring their dishes to the little sink and load the dishwasher. Unloading the dishes is a breeze because the open shelves means the dishes don't have to go far. Melinda thought of EVERYTHING!!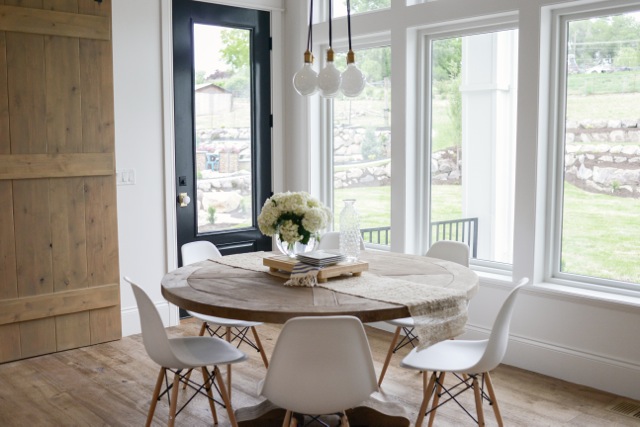 The breakfast nook boasts views for days.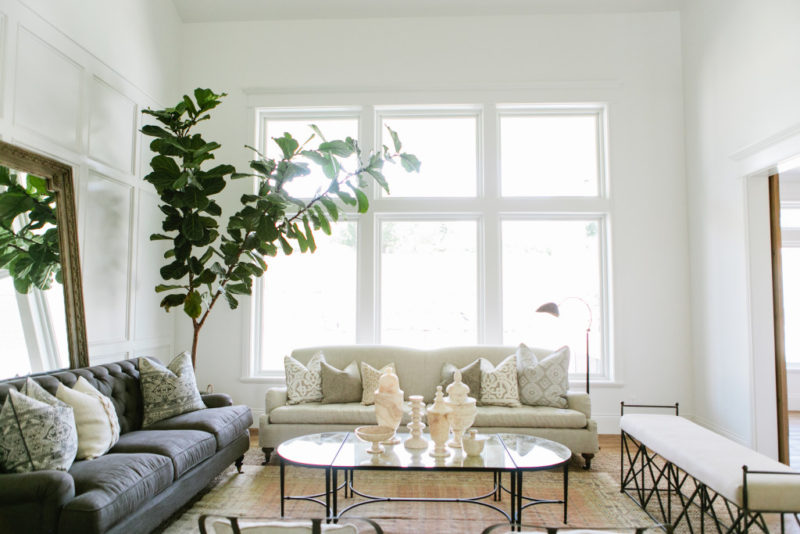 There's something so soft and relaxing about this living space.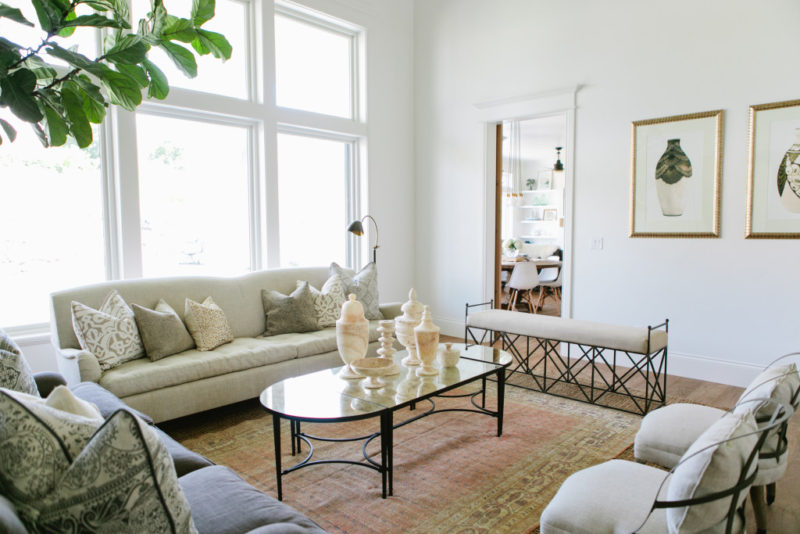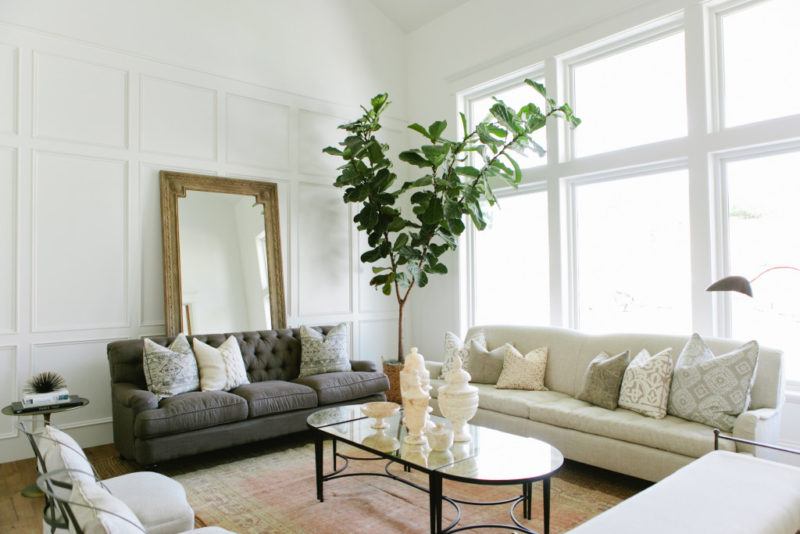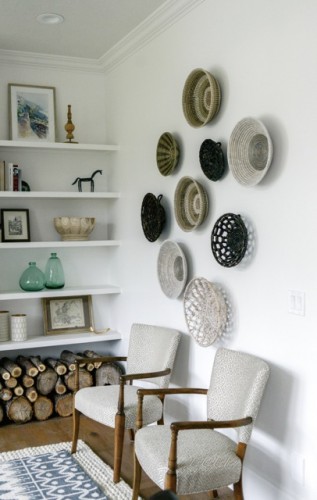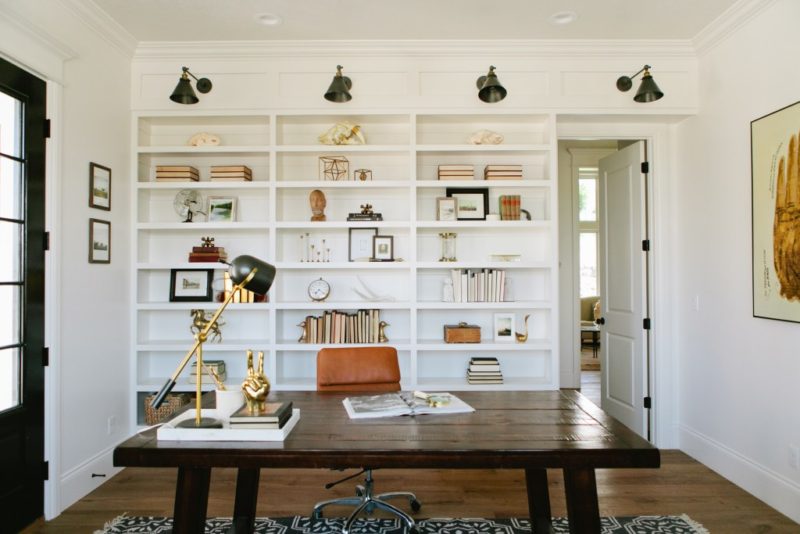 Can you imagine what you could accomplish in an office like this?? Sheesh, it's gorgeous!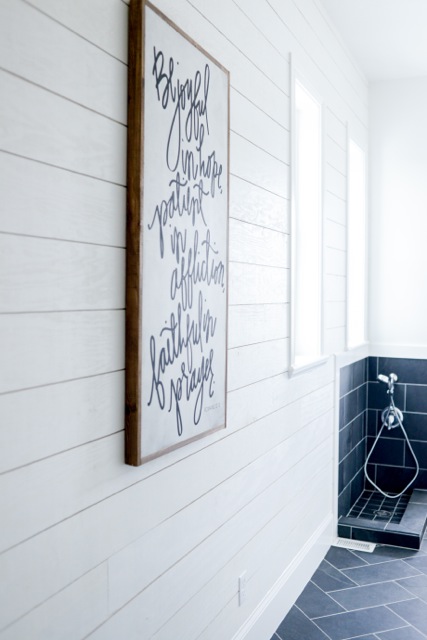 Dreamy mudroom classic herringboned pattern slate tile with a place to wash up!
(and look! it's my lettered Romans 12 : 12 House of Belonging sign!!)
The mud room was designed with six kids in mind. Each child has a locker and shoe drawer with the idea being when they get home from school that can immediately store their backpacks, coats and shoes. She included a boot/foot bath  making gardening clean up a breeze and with clean feet, the rest of the house stays cleaner. They have a drinking fountain near the mud room too!! Genius!!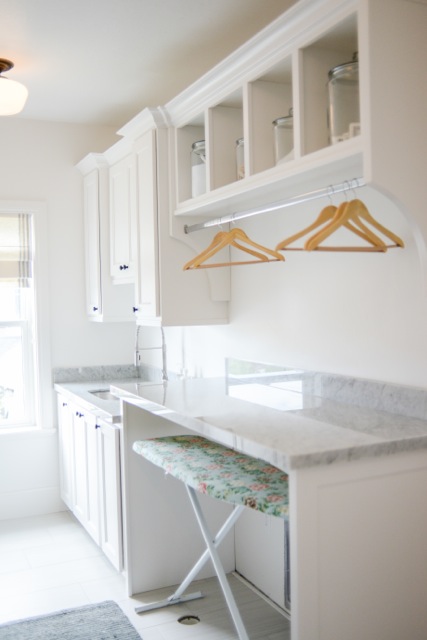 Hello gorgeous laundry room!!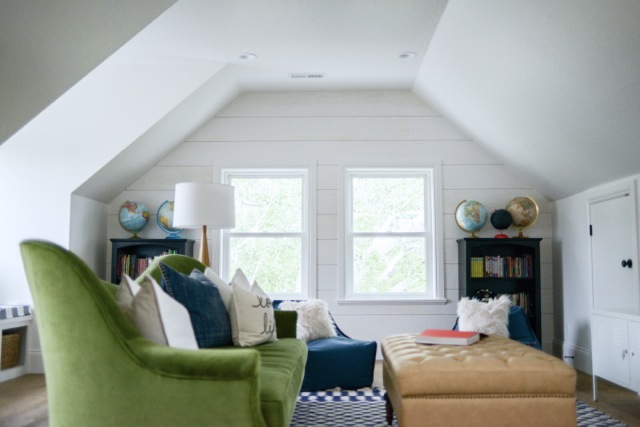 It's evident family is the top priority in the design of this beautiful retreat. I got to know Melinda a little more through the beautiful images she shares on Instagram and in chatting with her about her family and her home. Melinda and her husband David have been married for 18 years and they have six kiddos.  Living in Utah they enjoy all the things the beautiful state has to offer- hiking, fishing and camping.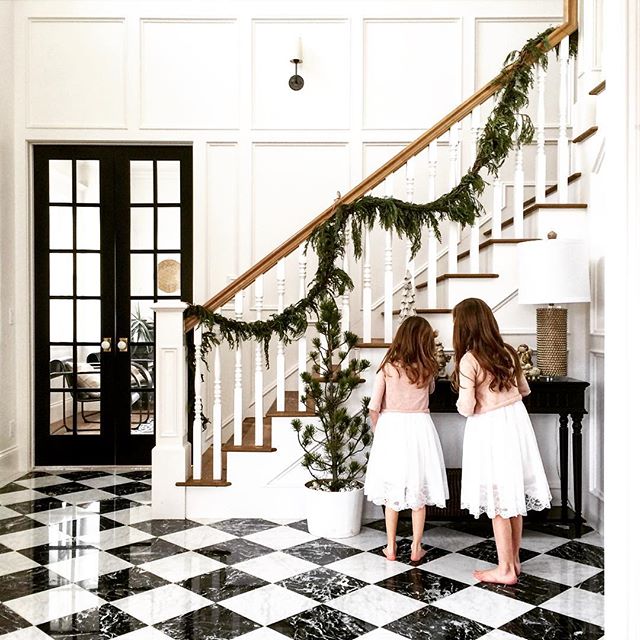 In the designing and planning phase of home building it was important they have more living spaces for their extended family. Lots of natural light was also a huge priority for Melinda and her husband. The home is flooded with light! So pretty! They enlisted the talent of Artisan Construction bringing co-owner Jared Bishop basic floor plans and ideas. Jared put the ideas on paper and his business partner Scott took care of the construction of the home.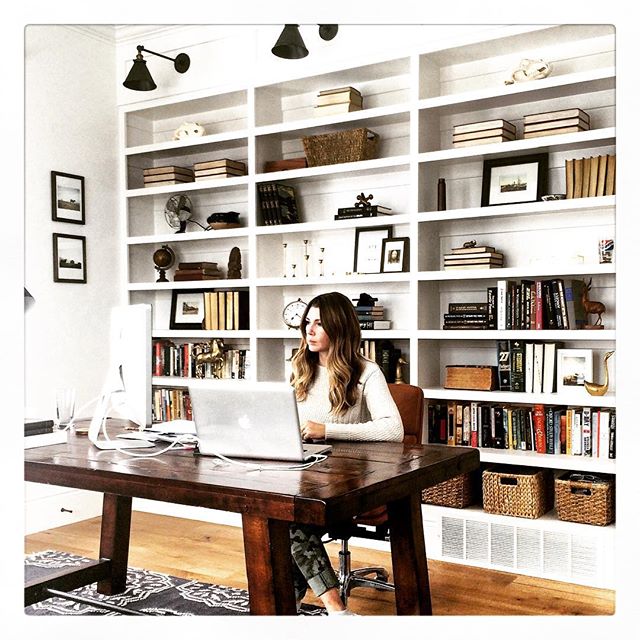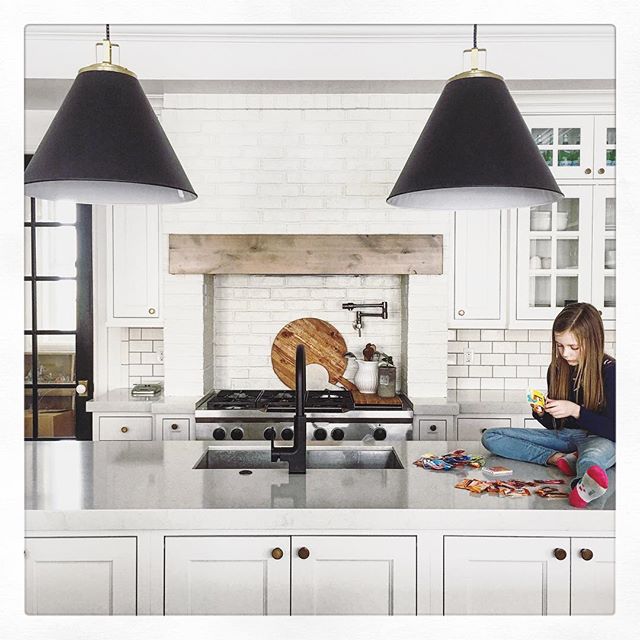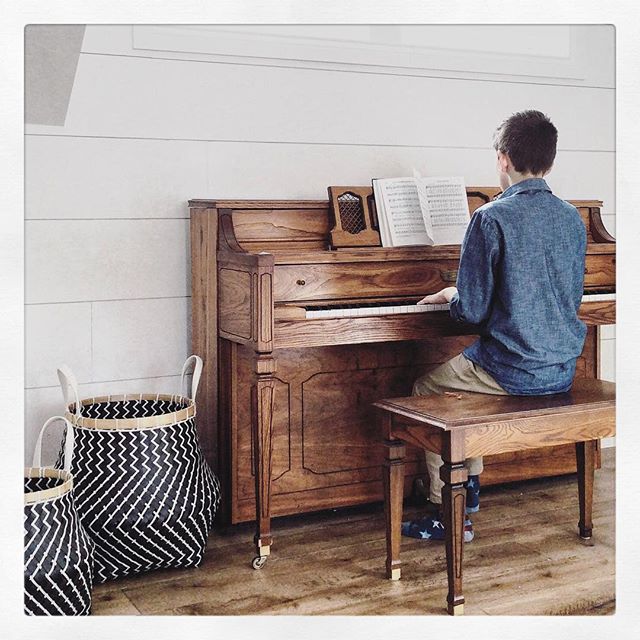 I can't wait to show you the rest of this beautiful home! Melinda's main priority was that her children would feel welcomed and loved in thier home. The mix of wood and character and all the details add up to SUCH a haven for family and friends.
Be sure to sign up for updates so you don't miss the rest of the home tour!! And if you're not already following along, find Melinda on Instagram at Hawke's Landing here
Photography:
Heather Telford Photography
SOURCE LIST
LIVING SPACE:
Wall Colors (SW Snowbound)
Hardwood Floors (Garrison Du Bois in Chrishell)
Grey Sofa (DownEast Home), Linen Sofa, Side Chairs Bench (To the trade)
Brass Side Table
Jute Rug
Coffee Table (To the trade)
Floor Lamp (Alice Lane)
Wall Art (Alice Lane)
Large Mirror, Pillows (Alice Lane, One Kings Lane & Furbish Studio)
OFFICE:
Paint Color, Door Paint Color (Kwal Black Finish),
Bookshelf Sconces
Wall Sconces
Rug
Office Chair
Desk (Belonged to Owners)
Side Chairs
Hide Pillows 
Desk Lamp
Brass Peace Sign
Egg Shell Planters (To the trade. Similar)
Middle Sabertooth Skull (Wonderland By Alice Lane)
Hand Canvas Art (Wonderland By Alice Lane)
Antler
Coast Drawing Print
Horse Pasture Print
Brass Swan (Vintage)
KITCHEN:
Wall and Cabinet Color (SW Snowbound)
Hardwood Floors (Garrison Du Bois in Chrishell)
Door Paint Color (Kwal Black Finish)
Hardware (Here, Here and Here),
Countertops,
Island Pendants
Island Stools
Rug Runner (Vintage)
Breakfast Nook Chandelier
Table, Chairs