Every once and awhile, a client comes along who just gets it. These are Ryan and I's absolute favourite people to work with. They want to do things right, know great design and are open to taking a bit of risk because they trust the process. It's even better when they become a good friend in the process and you make plans to hang out even after the project has long been complete.
This was the exact scenario with one of our latest clients, Blake, who contacted us about renovating the one and only bathroom in his condo. Blake lives in one of the coolest buildings downtown that must also be one of the oldest. It has heritage written all over it. So, as you can imagine, his home has a ton of amazing character! But, a heritage building comes with challenges too. Our first visit revealed a bathroom that wasn't particularly functional and had definitely seen better days from a design standpoint. But it also had a ton of potential! Both him and I had visions of a modern yet traditional bathroom design…though, this is what we started with: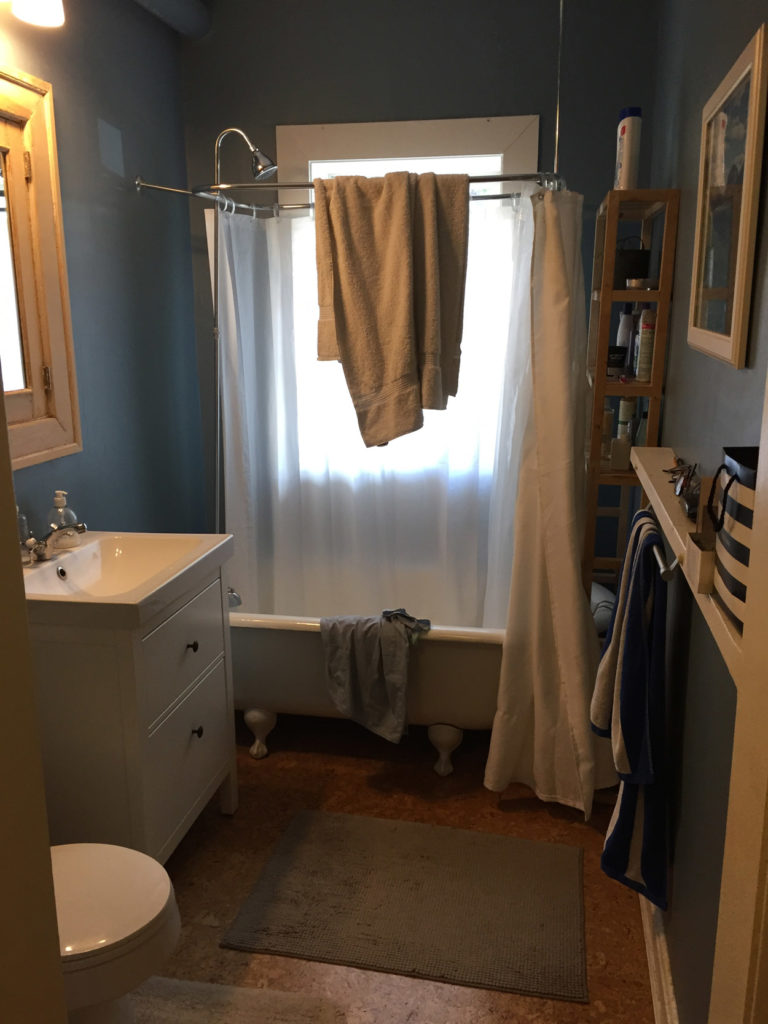 When I first walked in, my first thought was how dark and small it felt – though, really, the bathroom is quite spacious. He had a gorgeous clawfoot tub but found that taking showers here was really impractical. Think of all the water splashing the drywall and getting trapped in that window sill.
Sidebar: Blake actually ended up giving us the clawfoot tub so we could restore it for the Grand Glenora! So get ready to see it again soon on the blog!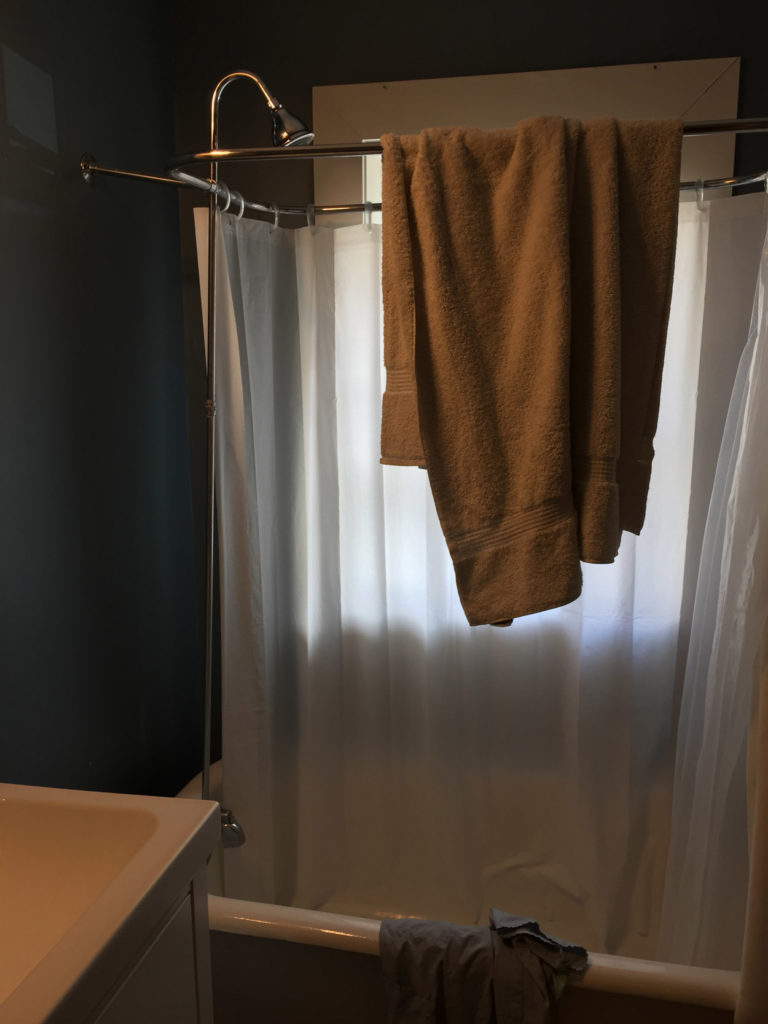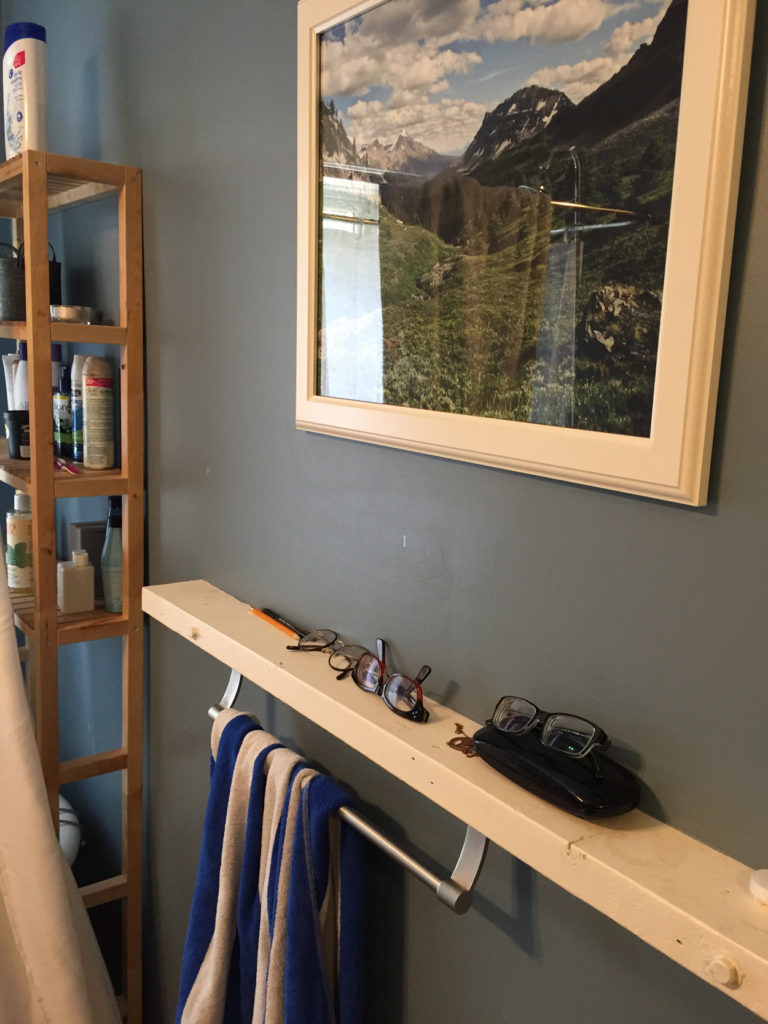 Blake was also struggling with storage…well maybe I should clarify and say he was struggling with finding storage for his girlfriends items. I get it…we come with a lot of products! The vanity mirror was really small and, of course, the lighting wasn't helping at all.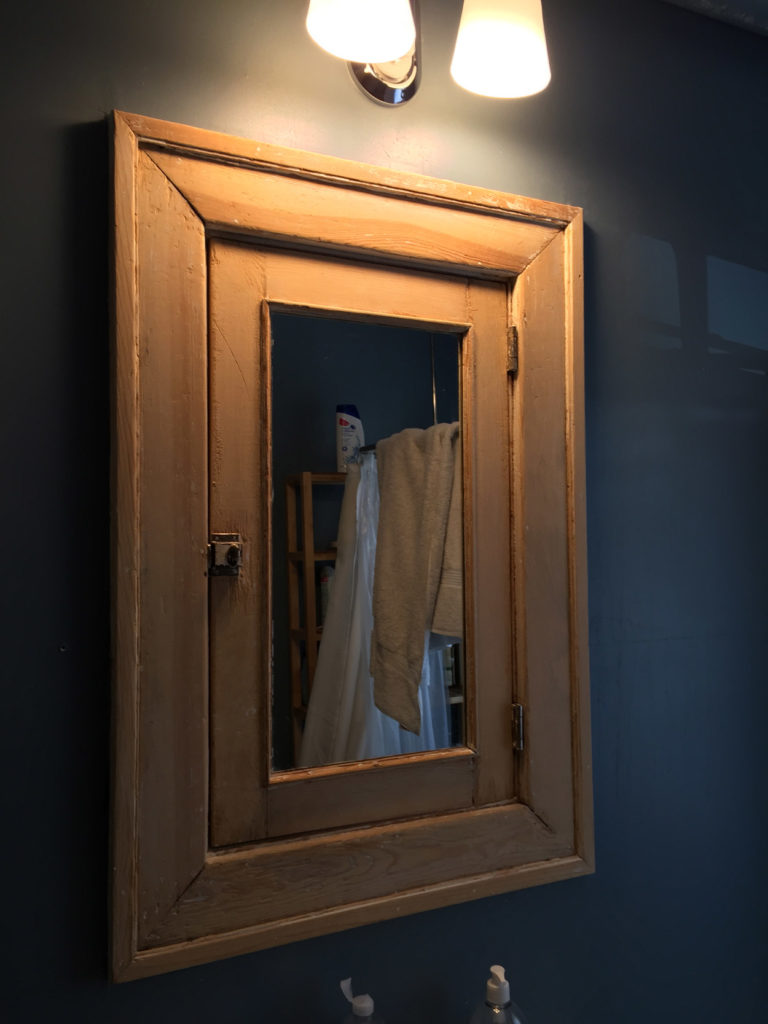 And so, we spent some time getting a design put together. We both thought it was important the bathroom fit in with the rest of the condo and retain that heritage feel. But, we also wanted some modern elements. So we settled on a stunning black and white bathroom design that marries modern and traditional.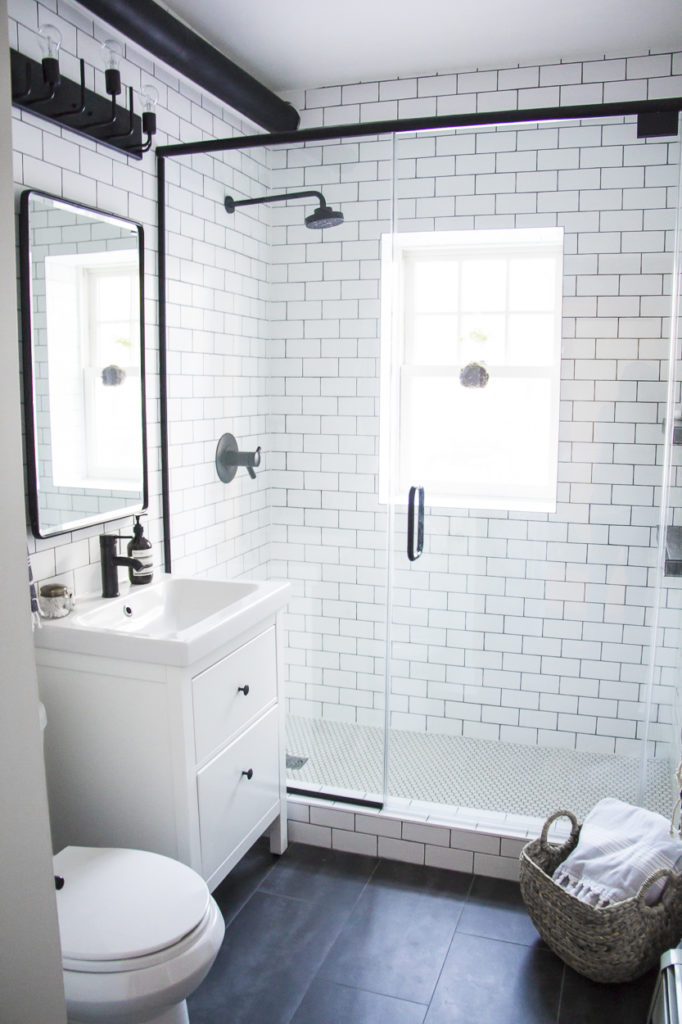 The traditional elements included most of the tile choices. You can't get more heritage than subway tiles, especially when you carry them the whole length of the wall behind the vanity as well. Also, the black and white combo is inherently classic. The gorgeous mirror has a bit of a vintage feel with its curved edges. Choosing a black finish though does modernize it. Bonus, this mirror doubles as storage since it is a medicine cabinet as well!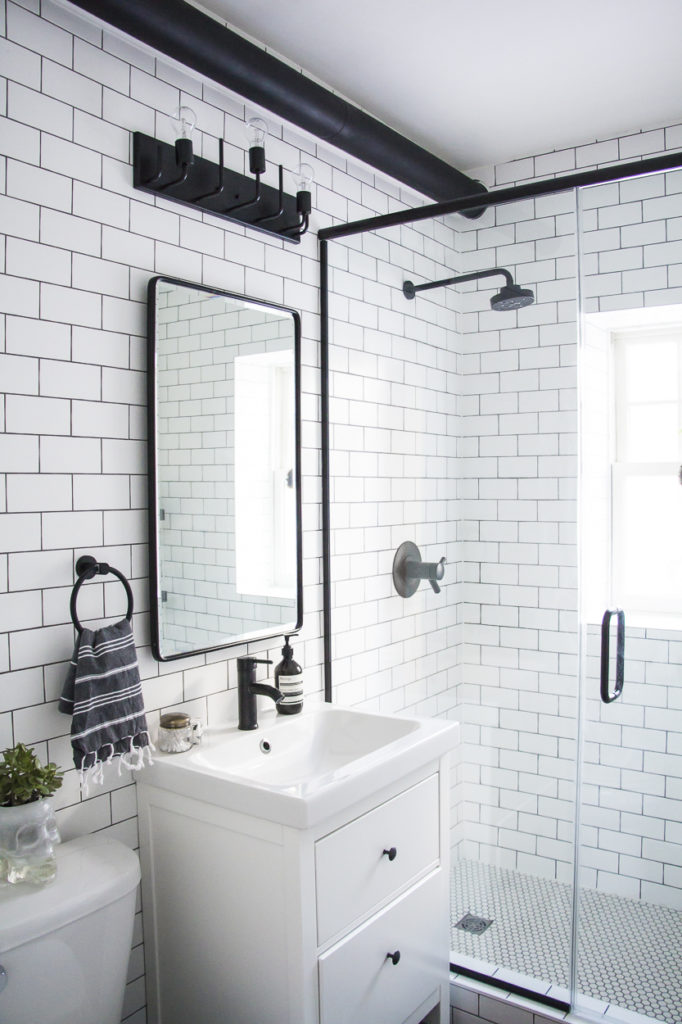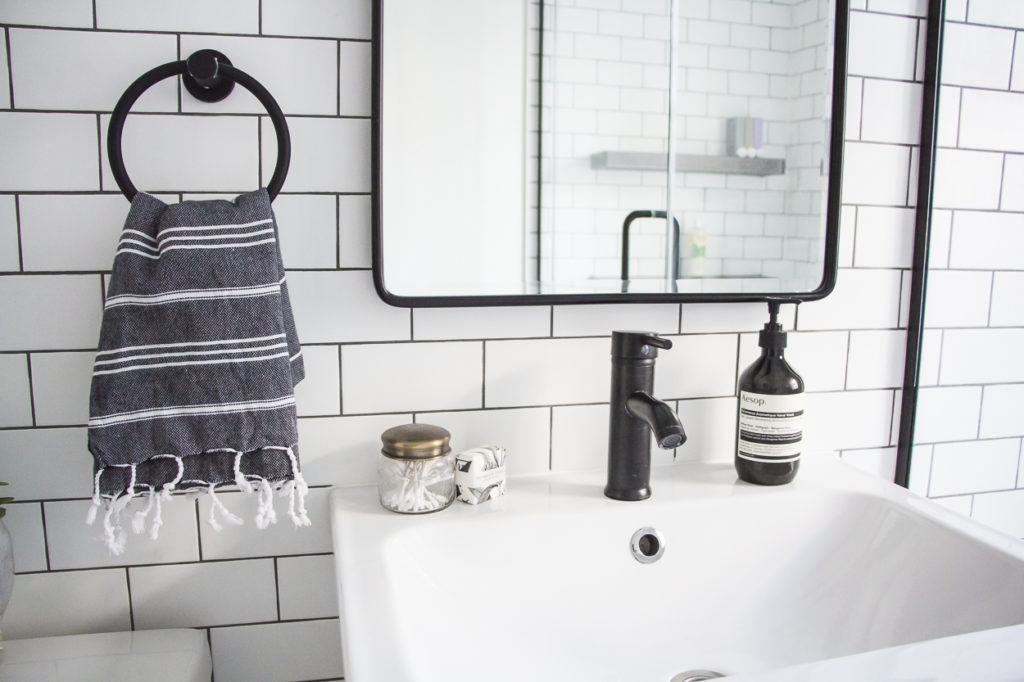 Since there was nothing wrong with the vanity, we decided to keep it, opting to utilize the money elsewhere. We did change the faucet out for a more sleek black option. I was so happy when Blake told me he loved the black accents! I thought it was the perfect choice to help the space feel current. And so, all the finishing details were done in a matte black that really pop next to all the white.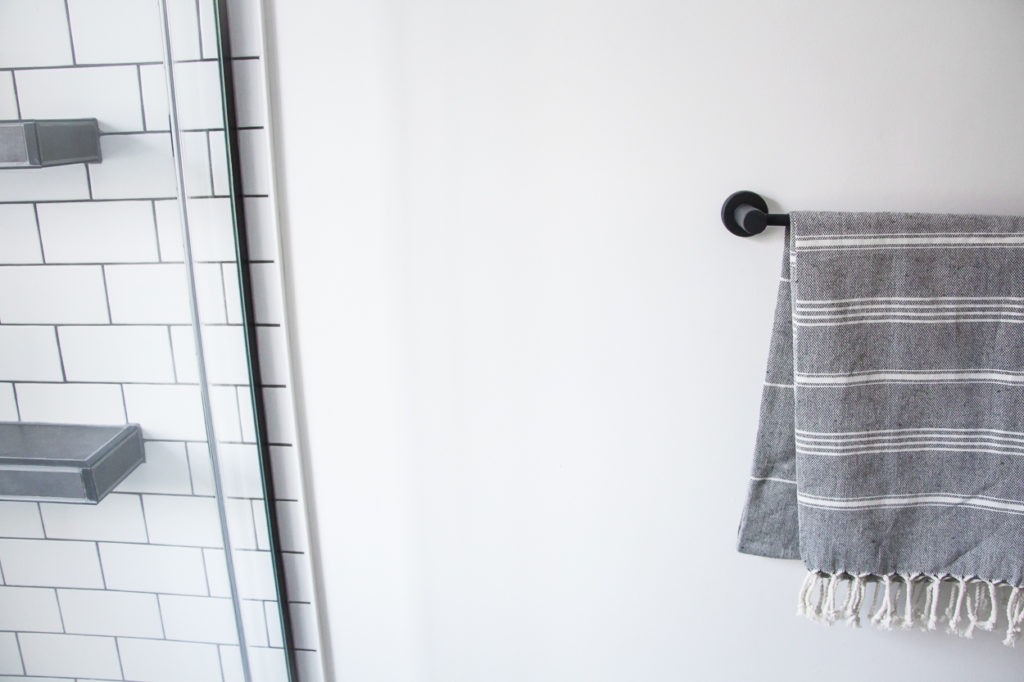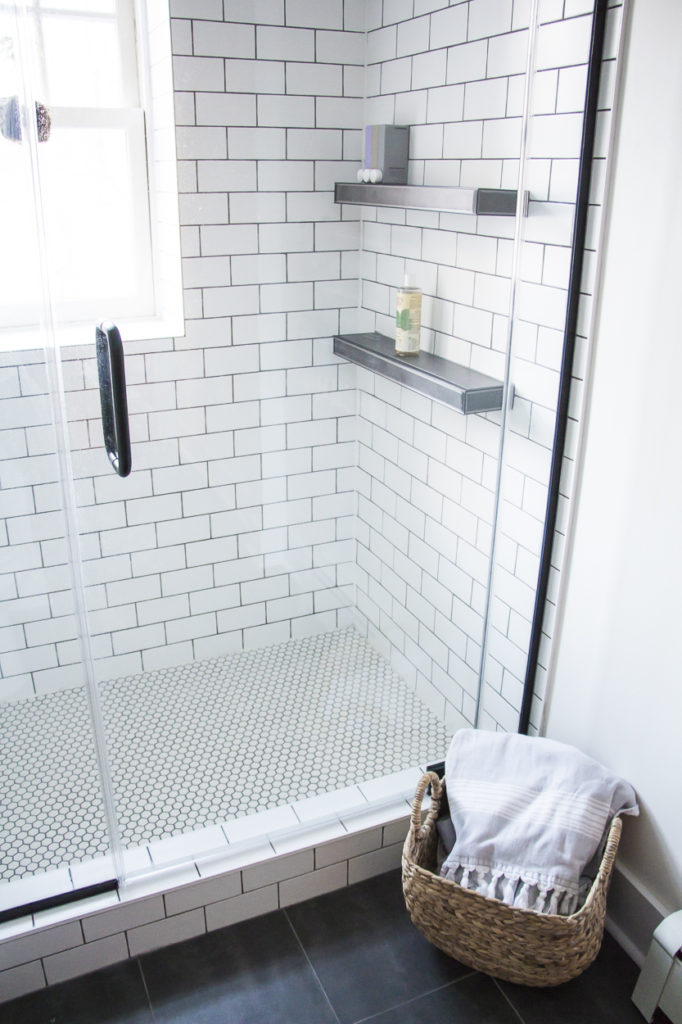 We painted the walls Simply White by Benjamin Moore and it instantly felt like a much bigger bathroom. It also helps that the window is no longer being covered up by a shower curtain. I absolutely love this tile combo – the subway tile with the darker grout, next to a small hexagon mosaic in the shower, alongside the dark charcoal floor tiles. It looks amazing!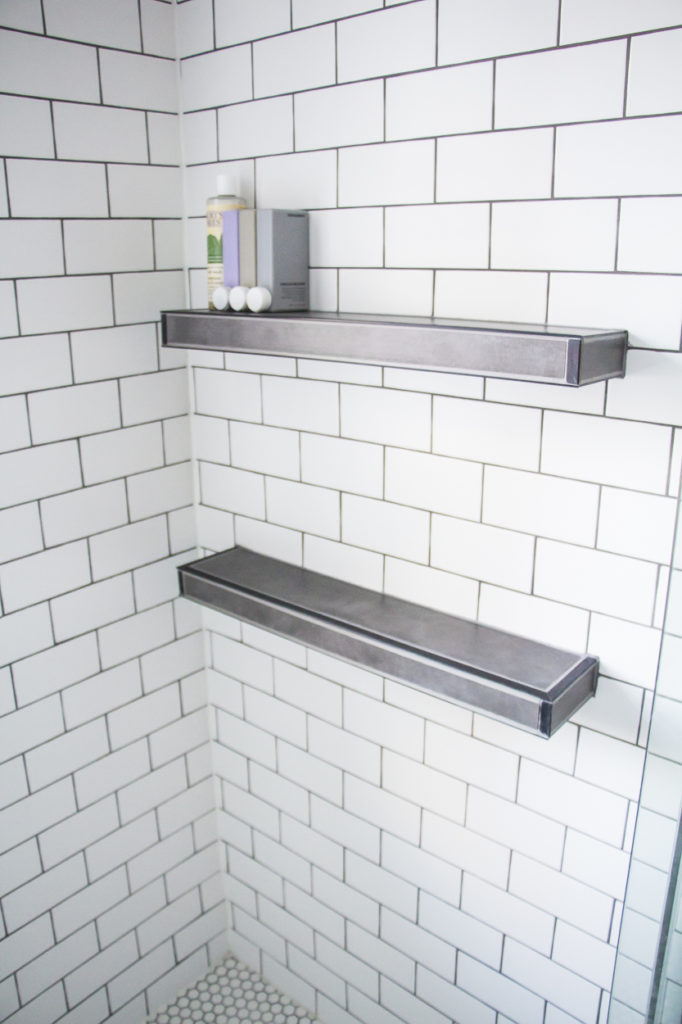 A fun feature we ended up deciding on was to take some of the floor tiles and make two floating shelves in the shower. The contrast is beautiful and now Blake has a lot more space for products.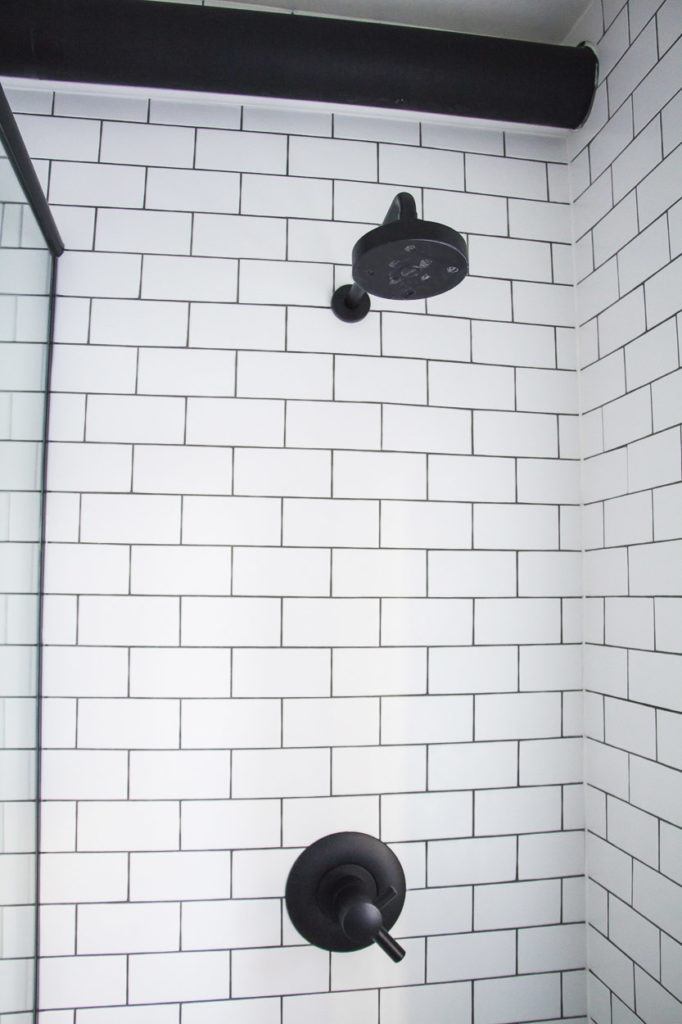 I absolutely love the matte black shower fixture, though it was tricky to find. I wish more manufacturers had readily available options in Canada…sigh…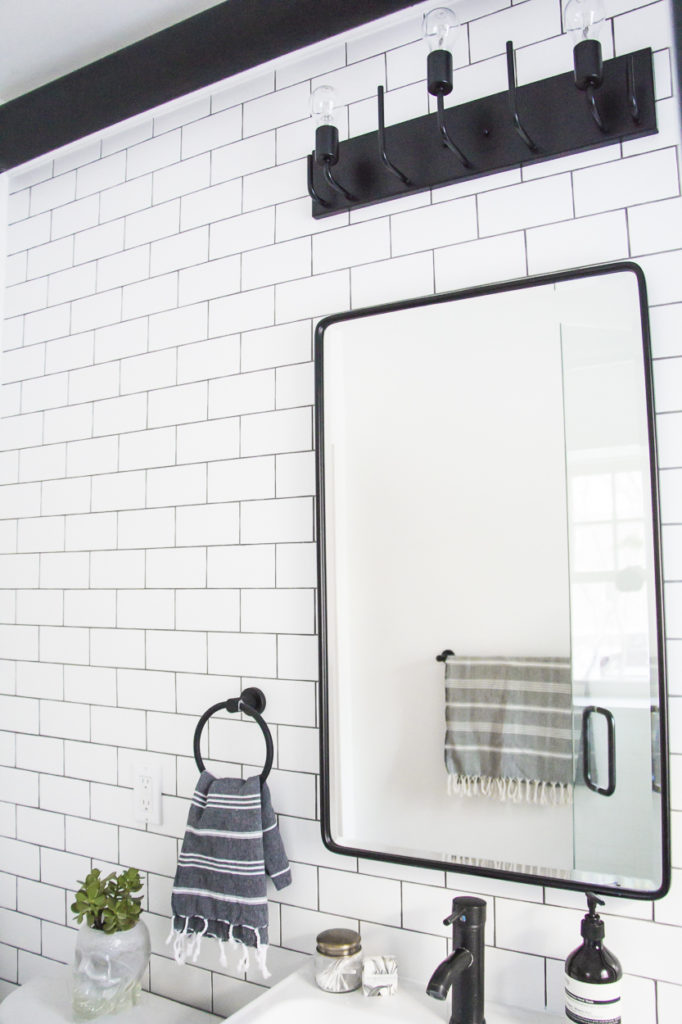 Can we also take a minute to appreciate the new light fixture?! And the fact that the ugly ducting actually looks amazing exposed and painted jet black. Gorgeous!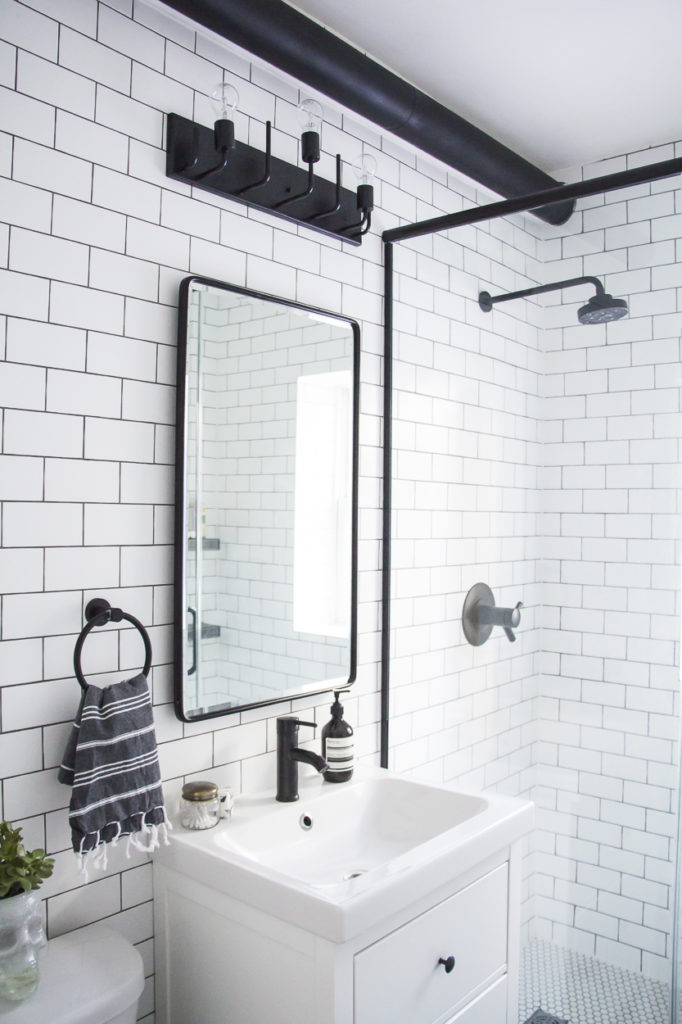 I absolutely love how this bathroom turned out and that we could create a much more functional (and beautiful) space for our friend. What do you think of the before and after transformation?
Renovations completed by Revive Developments // Design by moi // Tile by Tile Town // Benjamin Moore Simply White walls
Shop a Few of the Items from Blake's Black and White Bathroom: